Lauren Weinstock
Edit My Page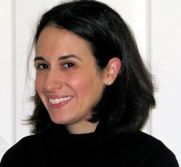 Title: Assistant Professor of Psychiatry & Human Behavior (Research)
Department: Psychiatry & Human Behavior
Lauren_Weinstock@brown.edu
+1 401 455 6304
Overview | Research | Grants/Awards | Teaching | Publications
Lauren Weinstock's program of research is focused on the phenomenology and treatment of MDD and bipolar disorder. She has particular interests in the heterogeneity of depressive symptom expression across the mood disorders, cognitive, behavioral, affective, and interpersonal predictors of bipolar illness course, and psychosocial treatment development. Dr. Weinstock maintains a complementary line of research focused on suicide, especially in bipolar depression.
Biography
Dr. Weinstock received her AB in psychology and French from Duke University, and her MA and PhD in clinical psychology from the University of Colorado at Boulder. She completed her clinical psychology internship at Brown from 2004-2005. Following internship, she remained at Brown and completed her research training as an F32 postdoctoral fellow, under the mentorship of Ivan Miller, PhD. She joined the faculty in 2008. Dr. Weinstock's work is based out of Butler Hospital's Psychosocial Research Program.
Research Description
Ongoing projects include the development of adjunctive psychosocial interventions to treat depression and suicide risk in bipolar disorder, the use of statistical (e.g., latent variable models) and experimental methods to evaluate differences between bipolar and unipolar depression, and studies evaluating management of bipolar disorder (e.g., diagnostic processes, use of polypharmacy) in community settings. More recently, Dr. Weinstock has begun to focus her research program on especially vulnerable subgroups of individuals with bipolar illness, including perinatal women and those involved in the criminal justice system.
Awards
Graduation with Distinction in Psychology, Duke University, Durham, NC, 1997

Predoctoral Intramural Research Training Award (IRTA), National Institute of Mental Health, 1997-1999

University Fellowship, University of Colorado at Boulder, 1999-2000

Graduate School Travel Award, University of Colorado at Boulder, 2001

Letter of Commendation, Department of Psychology, University of Colorado at Boulder, 2004

Dozier Award for Outstanding Scholarly Record, Department of Psychology, University of Colorado at Boulder, 2004

Awardee, NIH Clinical Research Loan Repayment Program, 2005-2007

Research Poster Award, 10th Annual Research Symposium on Mental Health Sciences, Department of Psychiatry and Human Behavior, Brown University, 2006

Senior Fellow, Department of Psychiatry and Human Behavior, Brown University, 2006-2007

Invited Attendee, NIMH Career Development Institute for Bipolar Disorder, University of Pittsburgh Medical Center, 2007

Awardee, NIH Clinical Research Loan Repayment Program (competitive renewal), 2007-2009

Research Fellow Travel Award, Bipolar Statistical Summit: Methodologies to Advance Long Term Intervention Trials, National Institute of Mental Health, 2008

Young Investigator Award, American Foundation for Suicide Prevention, 2009 - 2012
Affiliations
Association for Behavioral and Cognitive Therapies (ABCT)
ABCT Bipolar Disorders Special Interest Group (SIG)
International Society for Bipolar Disorders (ISBD)
Society for Research in Psychopathology (SRP)
Funded Research
CURRENT

Pilot Study of Adjunctive Yoga for Bipolar Depression
Agency: Depressive & Bipolar Disorder Alternative Treatment Foundation
Period: 01/06/14 - 01/05/15
Role: Principal Investigator

I01 HX001275
Veterans Coping Long-Term with Suicide
Agency: VAHS
Period: 10/01/13 - 09/30/17
Role: Co-Investigator (PI: J. Primack)

R34 MH090147
Coping Long-Term with Attempted Suicide-Adolescents
Agency: NIMH
Period: 02/15/11 - 02/14/15
Role: Co-Investigator (PIs: S. Yen & I. Miller)


COMPLETED

K23 MH079907
Adjunctive Behavior Therapy for Bipolar I Depression
Agency: NIMH
Period: 01/01/08 - 12/31/13
Role: Principal Investigator

R01 DA023072
Intervention to Increase Adherence Among Bipolar Substance Abusers
Agency: NIDA
Period: 09/30/07 – 07/31/12
Role: Co-Investigator (PI: I. Miller)

Young Investigator Award
An Adjunctive Intervention to Reduce Suicide Risk in Bipolar Depression
Agency: American Foundation for Suicide Prevention
Period: 01/01/09 - 06/30/12
Role: Principal Investigator

F32 MH075287
A Psychosocial Treatment for Atypical Depression
Agency: NIMH
Period: 4/1/06 - 12/31/07
Role: Principal Investigator

T32 MH067553
Training in Treatment Research
Agency: NIMH
Period: 7/1/05 - 3/31/06
Role: Postdoctoral Trainee (PI: I. Miller)

F31 MH064316
Self-Verification Model of Major Depression in Marriage
Agency: NIMH
Period: 05/23/02 – 06/30/04
Role: Principal Investigator
Teaching Experience
Brown University Summer Studies Program

Course Title: Understanding Mood Disorders: Integrating Theories

Course Code: PY909-1A

Session 1A, June 15 - June 20

Can bipolar disorder be reliably diagnosed in children? Do certain antidepressant medications increase risk of suicide? Can alternative remedies such as fish oil stabilize mood swings? These questions address only a few of the recent controversies surrounding the study of mood disorders, such as major depression and bipolar illness. Using these disorders to illustrate key concepts, this course is intended to provide you with an introduction to the study of abnormal psychology. In this class, you will learn how to integrate information on the biological, psychological, and social factors that contribute to psychopathology. Further, within this biopsychosocial framework, you will learn how to critically evaluate controversies surrounding etiology (i.e., cause), diagnosis, and treatment of mood disorders.

Course format will include lectures, class discussions, small group projects, and student presentations. Videos will be utilized to illustrate symptom profiles and specific treatment approaches (e.g., cognitive behavioral therapy), and we will read selections from autobiographical novels that highlight personal accounts of living with a mood disorder. Assignments will include readings, short papers, and small group projects.

http://www.brown.edu/Administration/Continuing_Studies/pc/mini/courses/details.php?course=PY909-1A
Courses Taught
Understanding Mood Disorders: Integrating Theories (PY909-1A)
Selected Publications
Weinstock, L.M., Gaudiano, B.A., Epstein-Lubow, G., Tezanos, K., deLos-Hoyos, C.E., & Miller, I.W. (in press). Medication burden in bipolar disorder: A chart review of patients at psychiatric hospital admission. Psychiatry Research.(2014)
Carragher, N, Weinstock, LM, & Strong, D. (2013). Psychometric evaluation of the DSM-IV criterion B mania symptoms in an Australian national sample. Psychological Medicine, 43, 433-443.(2013)
Weinstock, LM, Wenze, S, Munroe, MK, & Miller, IW. (2013). Concordance between patient and family member reports of family functioning in bipolar I disorder and major depressive disorder. Journal of Nervous and Mental Disease, 201, 377-383.(2013)
Weinstock, L.M., Strong, D., Uebelacker, L.A., & Miller, I.W. (2013). Differences in depression symptom endorsement between bipolar disorder and major depressive disorder: Lessons learned from the National Epidemiologic Survey on Alcohol and Related Conditions. Bipolar Disorders, 15, 110-111.(2013)
Yen, S., Weinstock, L.M., Andover, M., Sheets, E., Selby, E.A., & Spirito, A. (2013). Prospective predictors of adolescent suicidality: Six month post hospitalization follow-up. Psychological Medicine, 43, 983-993.(2013)
Wedig, M.M., Weinstock, L.M., Epstein-Lubow, G., & Miller, I.W. (2013). Predictors of depressive symptoms in patients with major depression at hospital discharge. International Journal of Psychiatry in Clinical Practice, 17, 144-147.(2013)
Lipschitz, J., Yen, S., Weinstock, L.M., & Spirito, A. (2012). Relationship between family functioning and suicidal behavior in adolescents. Psychiatry Research, 200, 400-403.(2012)
Gaudiano, B.A., Weinstock, L.M., & Miller, I.W. (2011). Improving treatment adherence in patients with bipolar disorder and substance abuse: Rationale and initial development of a novel psychosocial approach. Journal of Psychiatric Practice, 17, 5-20.(2011)
Weinstock, L.M., Munroe, M.K., & Miller, I.W. (2011). Behavioral activation for the treatment of atypical depression: A pilot open trial. Behavior Modification, 35, 403-424.(2011)
Uebelacker, LA, Strong, D, Weinstock, LM, & Miller, IW. (2011). Likelihood of suicidality at varying levels of depression severity: A re-analysis of NESARC data. Suicide and Life Threatening Behavior, 40, 620-627.(2011)
Weinstock, L.M., & Miller, I.W. (2010). Psychosocial predictors of mood symptoms 1 year after acute phase treatment of bipolar I disorder. Comprehensive Psychiatry, 51, 497-503.(2010)
Weinstock, L.M., Strong, D., Uebelacker, L.A., & Miller, I.W. (2010). Use of item response theory methodology to evaluate differences between bipolar and unipolar depression. US Psychiatry, 3, 15-20.(2010)
Weinstock, L.M., Strong, D., Uebelacker, L.A., & Miller, I.W. (2010). DSM-IV depressive symptom expression among individuals with a history of hypomania: A comparison to those with or without a history of mania. Journal of Psychiatric Research, 44, 979-985.(2010)
Uebelacker, L.A., Strong, D., Weinstock, L.M., & Miller, I.W. (2009). Use of item response theory to understand differential functioning of DSM-IV major depression symptoms by race, ethnicity, and gender. Psychologicial Medicine, 39, 591-601.(2009)
Weinstock, L.M., Strong, D., Uebelacker, L.A., & Miller, I.W. (2009). Differential item functioning of DSM-IV depressive symptoms in individuals with a history of mania versus those without: An item response theory analysis. Bipolar Disorders, 11, 289-297.(2009)
Weinstock, L.M., & Miller, I.W. (2008). Functional impairment as a predictor of short-term symptom course in bipolar I disorder. Bipolar Disorders, 10, 437-442.(2008)
Gaudiano, B.A., Weinstock, L.M., & Miller, I.W. (2008). Improving treatment adherence in bipolar disorder: A review of psychosocial treatment efficacy and recommendations for future research. Behavior Modification, 32, 267-301.(2008)
Weinstock, L.M., & Whisman, M.A. (2007). Rumination and excessive reassurance-seeking in depression: A cognitive-interpersonal integration. Cognitive Therapy and Research, 31, 333-342.(2007)
Weinstock, L.M., Keitner, G.I., Ryan, C.E., Solomon, D.A., & Miller, I.W. (2006). Family functioning and mood disorders: A comparison between patients with major depressive disorder and bipolar I disorder. Journal of Consulting and Clinical Psychology, 74, 1192-1202.(2006)
Weinstock, L.M., & Whisman, M.A. (2006). Neuroticism as a common feature of the depressive and anxiety disorders: A test of the revised integrative hierarchical model in a national sample. Journal of Abnormal Psychology, 115, 68-74.(2006)